#TIMBERLANETRIBE
Meet the team behind the beautifully crafted Copper Meaning Feathers
Kami is the owner/artist of Timber Lane Studio and the creator of the Copper Meaning Feather and Adorned Mounts. Her vision extends beyond the reaches of art shows & wholesaling products. Her big, bad, audacious goal is to create a community of artisans that fulfill that call to create while earning a living, all the while spreading the connection and joy her creations bring.
"You can't use up creativity. The more you use, the more you have." Maya Angelou
Jess is the badass driving force behind our marketing and sales. With over 15 years marketing experience with top level multi-billion dollar companies, Jess brings a level of knowledge and polish that is invaluable in the art industry. You'll see Jess & Kami killing it at art & trade shows or workshops, always enthusiastically promoting Timber Lane Studio art.
Whether I am attending an art show, visiting a museum or volunteering in my daughter's art classes, I love being around art. It's my happy place. I love art so much that I decided to make a career out of it. I received a BA from UW-Whitewater and I am a graphic designer by trade, specializing in ads and logo design. As much as I enjoy designing, I felt the need to interact more with people and not just a computer. 8 years ago I received my manicuring license and became a nail artist. I have so much fun creating tiny designs for people's fingernails! My passion is making people feel amazing through my art. My life is also kept extremely busy with my kids—I have 2 teenage daughters, 2 bonus daughters, and 1 furry daughter, a very energetic Maltipoo.
Carrie has a love for the outdoors, her husband and family, vacationing at Land O' Lakes, and her pups Milo & Pixie. When she's not running her business, Dynamic Pet Palace, or working outside, she's using her keen eye for design and love of art by helping to create unique pieces for Timber Lane Studio. She's a busy business woman and talented artisan.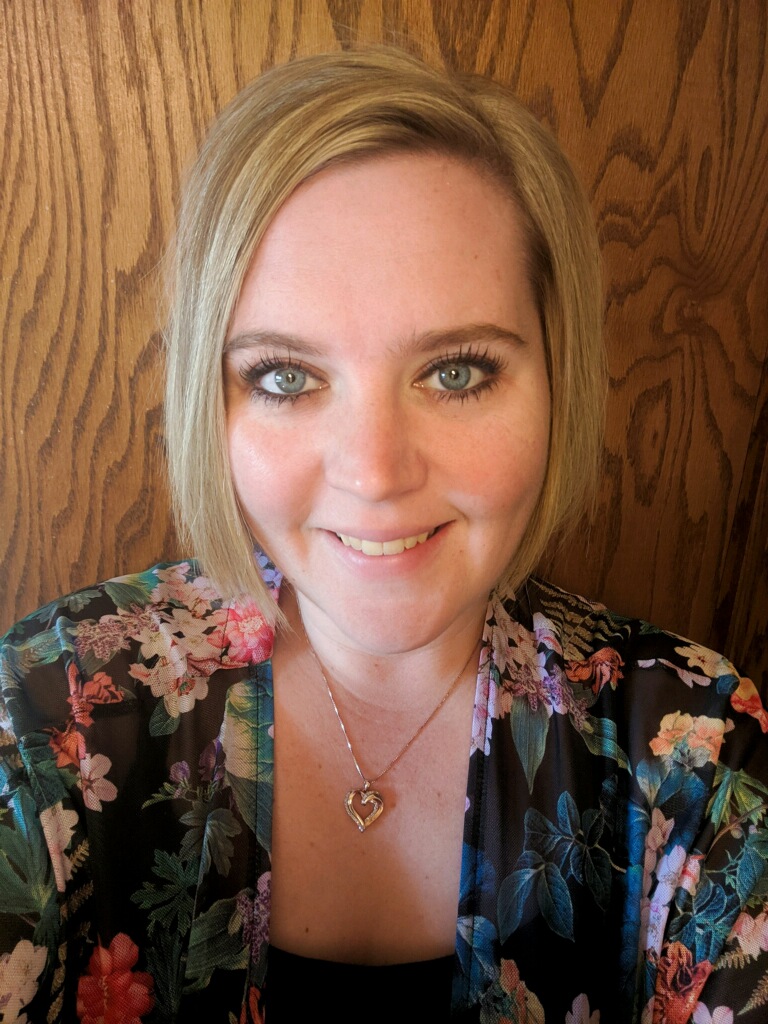 As a stay at home mom, when I'm not found running around with my 5 year old son, I can be found either teaching Zumba or doing something creative. I have always had a creative mind, I love crafting, designing things, and watching them come to life. From stamping, to painting wine glasses, or making faux floral arrangements/wreaths, I love putting my ideas into action and creating something physical. I enjoy learning new things and always strive to do my best. I am very personable, enjoy being around others, and meeting new people. If I had my way everything in life would sparkle...so I usually leave glitter everywhere I go. I am very excited to be apart of the #timberlanetribe and love watching some of my creativity come to life!
Jenica is a multi talented design expert, art enthusiast, award-winning diorama creator, cold-case-true-crime guru, cat mom, PCT hiker, world traveller… she's done it all! When she's not killing it at her day job designing, arranging and executing photo shoots, and being the creative eye for a pretty amazing company, she's either travelling with Kami to art & trade shows, creating feathers, spending time with friends, or talking about what amazing project she is going to take on next.